Your Child's Medical Center
Regular pediatric visits are important to ensure the health and wellness of your child. Through regular  checkups, your pediatrician can monitor your child's growth, development, and general health; deliver vital immunizations; offer lifestyle guidance; and establish a strong relationship with you as parents.
Our team of pediatricians and nurses provides quality, professional primary care to kids from birth through age 18. We help with common childhood illnesses, deliver immunizations, and perform well-child visits with regular examinations, growth monitoring, and developmental checks.
Phoenix Health Pediatrics
Our Team
Helping Yours...
We currently provide:
Well Visits: Prevention, T

racking Growth and Development

Sick Visits: Raising Concerns & Treatment 

Vaccination: All Pediatric Vaccines Available

Early Detection of ADHD, ADD, Autism & Special Needs

Other Services Such as Ear Piercings & Allergy Testing
Benefits of Pediatric Visits:
Prevention
Growth and development are the main focus of well-child visits, which can be helpful for parents. Your child will get important health checkups, developmental screenings and immunizations at each well-child visit. Your pediatrician or family doctor can also give you information about nutrition, safety in the home, and tips to help your child succeed at school.
Tracking Growth and Development
Your child's doctor will check your child's growth percentiles and chart them over time. You may also talk about how your child is growing physically, socially, and emotionally.
Raising Concerns
Bring a list of your questions to talk with your child's pediatrician about development, behavior, sleep, eating, or getting along with other family members. Discuss any concerns you have in addition to what is on the list. Before the visit, think about topics that are important to you so you can be prepared to talk with your child's doctor.
Work with Your Pediatrician
The AAP recommends regular visits as a way for pediatricians and parents to serve the needs of children. This team approach helps develop optimal physical, mental, and social health of a child.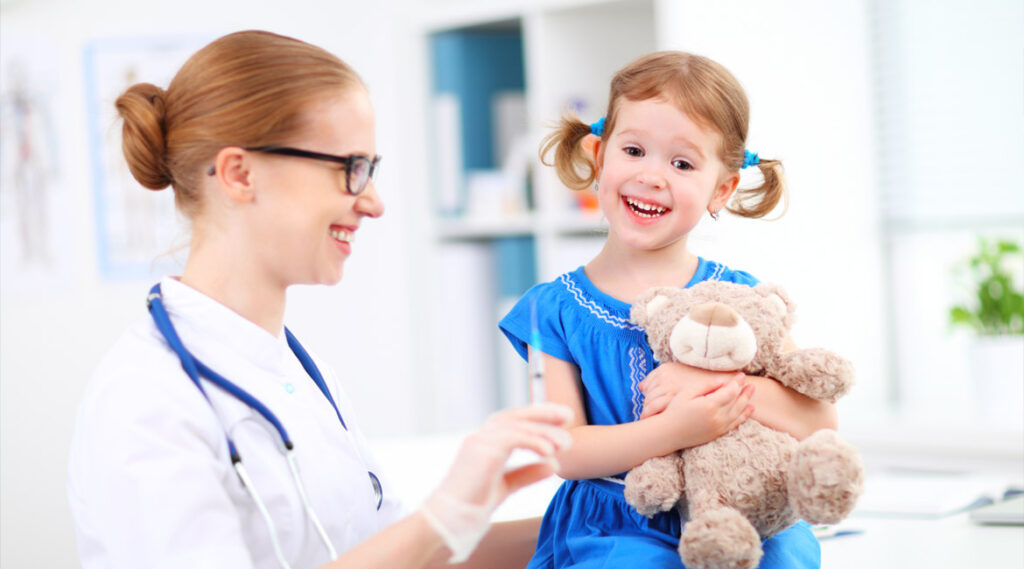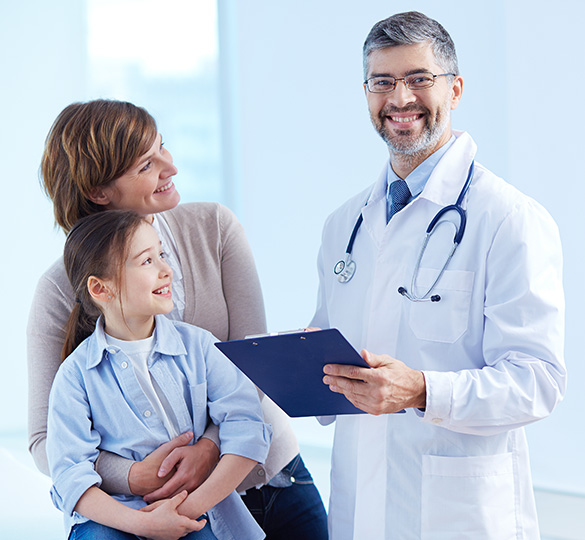 How often should you visit a pediatrician?
The U.S. Department of Health and Human Services recommends that parents bring their children in to their pediatrician 7 times between the ages of 1 and 4 for wellness visits. As each child is different, know that your child may need more visits than others.
Why are pediatric visits important?
Pediatrician well-child visits are important for a number of reasons. They allow your pediatrician to examine your child holistically, assess their physical and emotional needs, support their growth and development, and intervene quickly if any issues arise.
How often do babies go for checkups?
Checkups with your baby's pediatrician can help you keep track of his or her weight gain, growth and development. Babies' bodies change so quickly that it's important to see your doctor regularly. Your doctor may recommend more than one checkup based on your baby's age, but most babies go for checkups around 3 to 5 days, 2 to 4 weeks, 2 months, 4 months, 6 months, 9 months, 12 months, 15 months, 18 months, 24 months old.
Questions? We're here to help...